Foo Fighters returned to the stage on Saturday night in Vancouver after being forced to postpone two concerts in Edmonton and Calgary. Dave Grohl lost his voice due to a cold in Seattle more than a week ago. The Foos will be playing Rogers Place on October 22nd and the Scotiabank Saddledome on October 23rd.
While Dave Grohl played the devil in Tenacious D, he left a tip of the beast at the Rainbow Bar and Grill in Hollywood after a surprise Foo Fighters pop-up performance.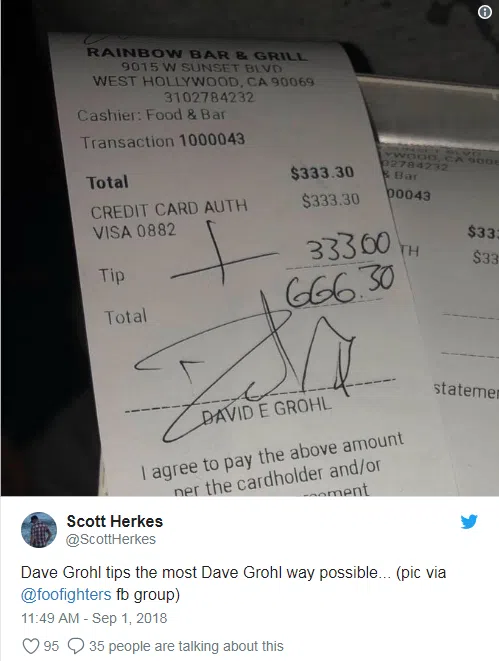 The Rickster (wondering what the posters will look like for Foo Fighters in Edmonton and Calgary).